Nissan / Product Campaign (Pitch)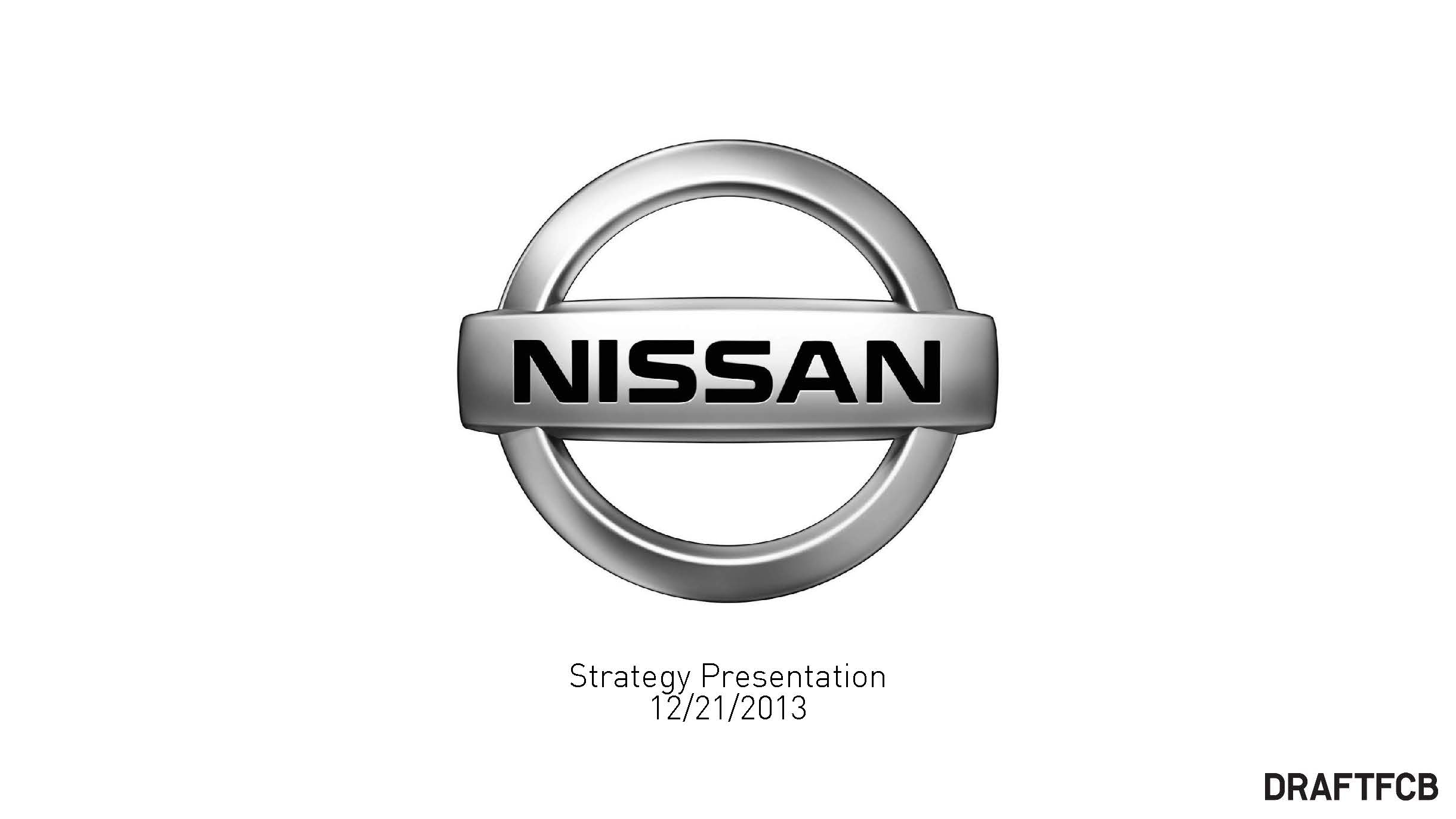 The Ask: As part of the application process for FCB Chicago's intern program, I was given 48 hours to respond to an RFP for a new brand strategy for Nissan's all-electric Leaf.
My Role: Researched and wrote all of the brand strategy.
The Outcome: Selected as one of 42 interns out of over 1,500 applicants. This deck has been viewed on Slideshare nearly 4,000 times.